The Geology of the Little Belt
Denmark has a relatively flat landscape, compared with our neighbouring countries. Most other countries in northern Europe have mountains, but Denmark can at most boast some hills with the word "mountain" in their names. In contrast though, Denmark has a rather special landscape, which demonstrates clear signs of the ice ages.
In the area around the Little Belt, one will find some of the best places in country to observe what happened in Denmark during the ice ages.
The current state of the strait, is the result of the ice from the last ice age melting approximately 10,000 years ago.
Due to the shifting cold and warm periods, the area was covered in thick layers of ice several times, which pushed in from the north and the east. Thanks to this ice, the earth layers were shifted around, giving Denmark its many hills, valleys, and cliffs.
The deposits from the three ice ages are visible, and there are clay and sand deposits from 25 million years ago in the sea.
The area is especially shaped by the Little Belt glacier, which pulled forward from down south during the last ice age. At Skamlingbanken, the glacier's terminal moraine reaches a height of up to 113m. Under the ice, the melt water has dug out several tunnel valleys, which later became flooded by the sea and now make up the Kolding and Haderslev fjords and Hejls Nor.
The sea covered moraine landscapes are more or less affected by the current and the beats from waves. Therefore, several of the coasts along the Little Belt are steep, eroded cliffs. Among these, is Trelde Næs, a peninsula between Vejle Fjord and the Little Belt. On the south side are long coastal stretches with cliffs, which constantly slide into the water. The very unstable conditions give flood affected slide plateaus, open slide areas, etc., put together, provide the forest with something unique and preserve a particularly unique natural content.
Because of the ice ages' dance with the Danish geology, there are rich opportunities for fossil hunting in Naturpark Lillebælt.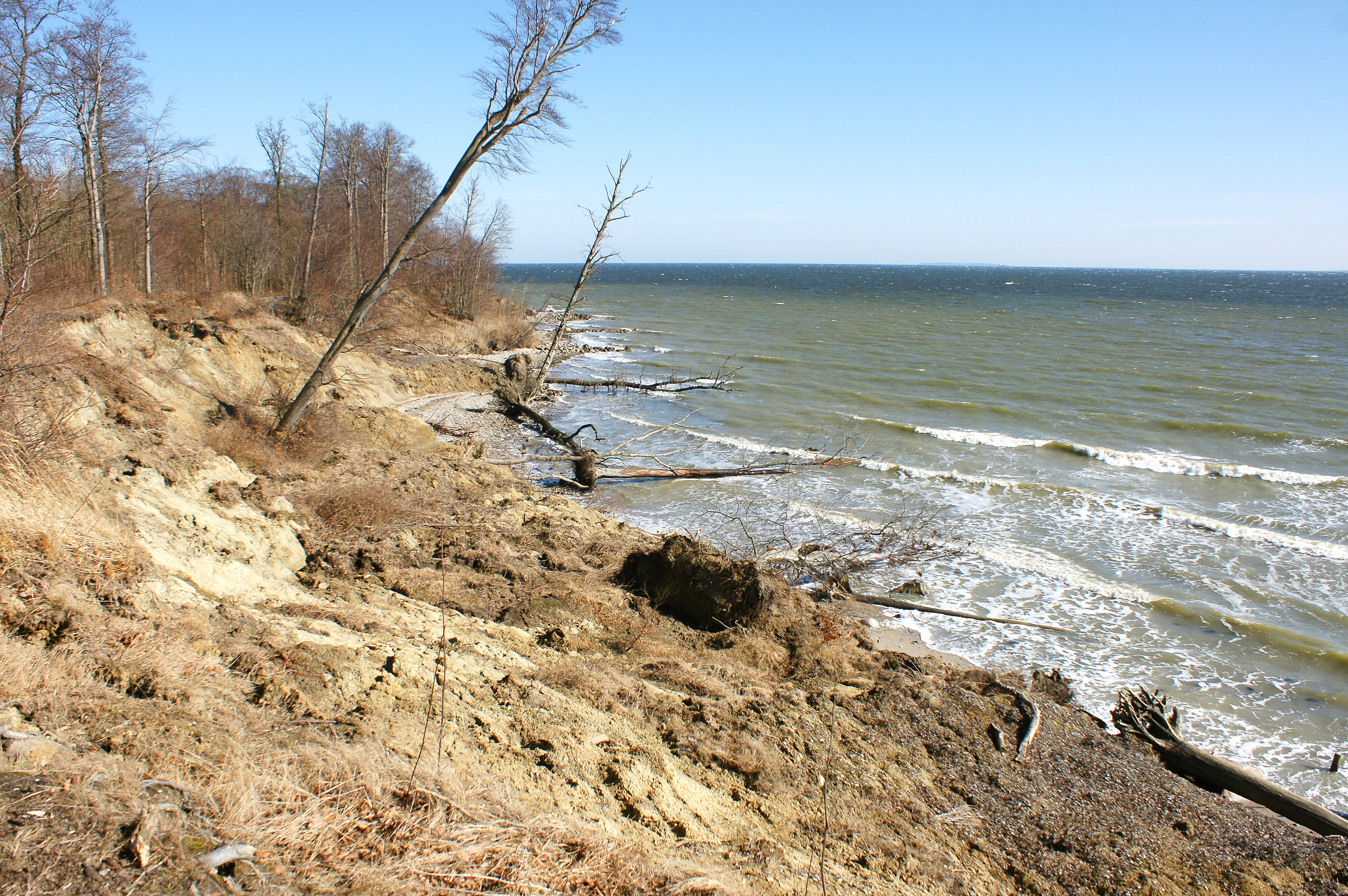 Trelde Næs.
Photo: Ole Klottrup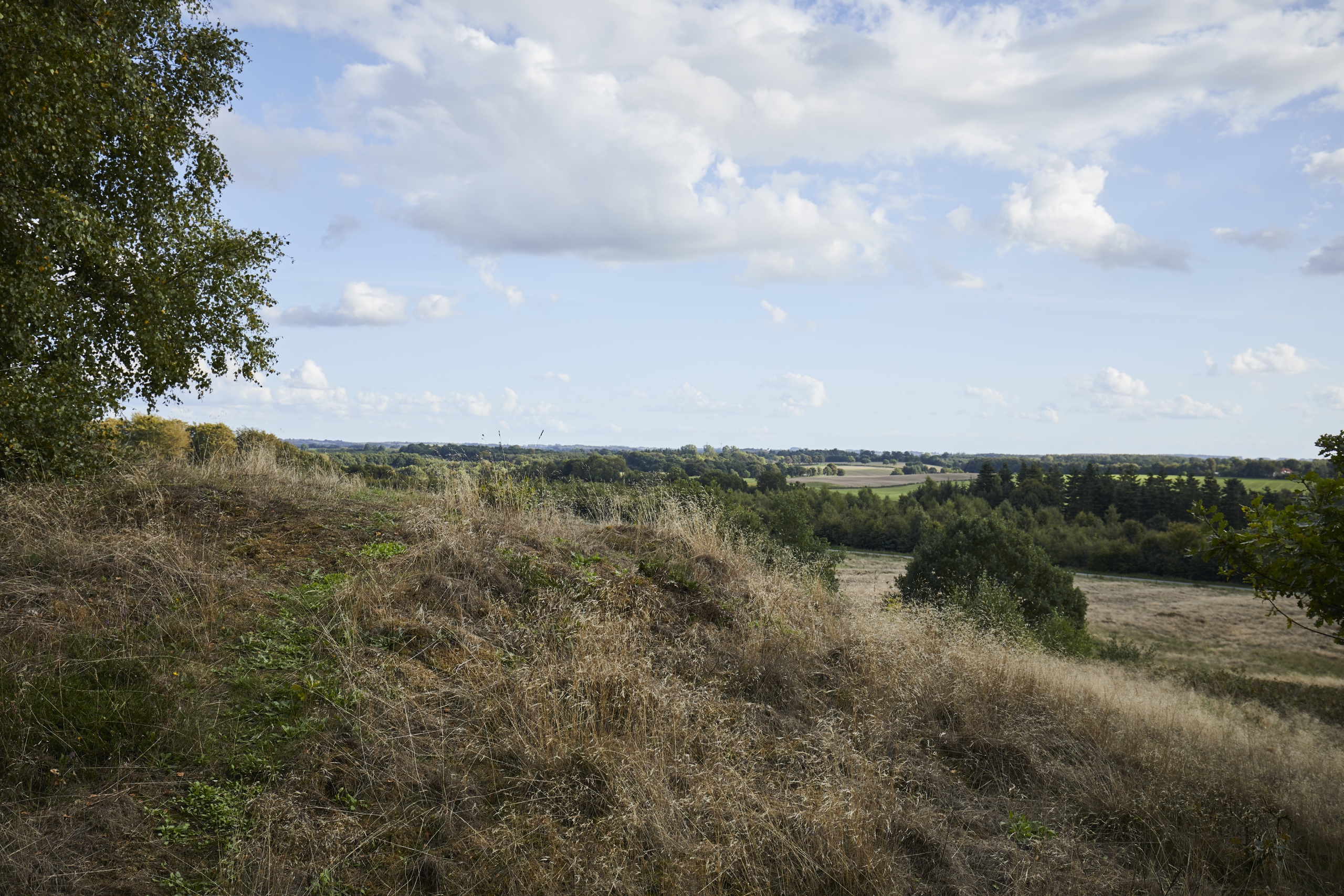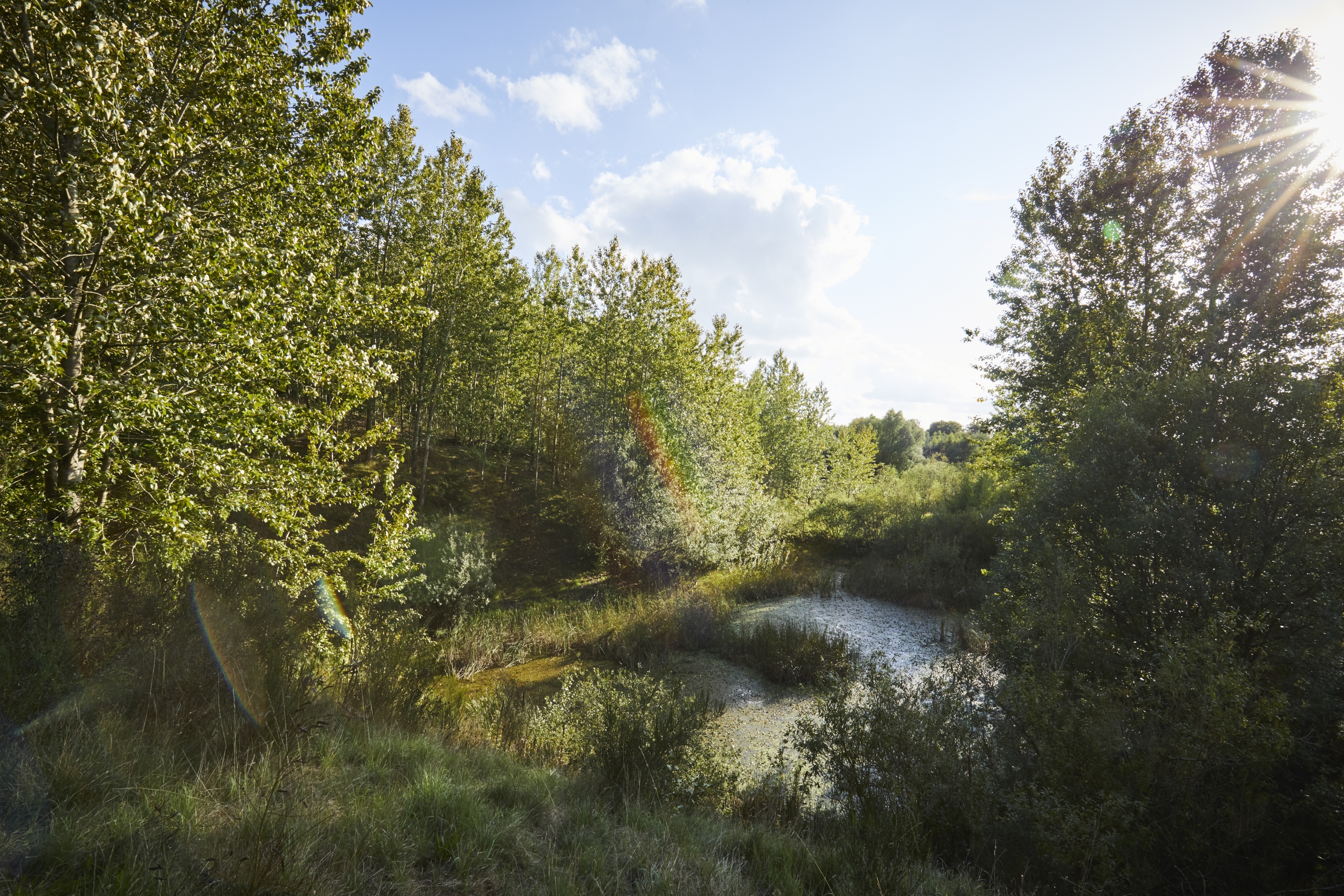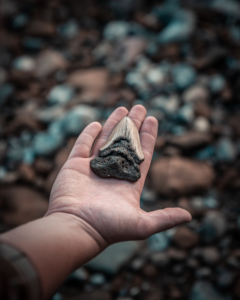 Fossils
Go fossil hunting in Naturpark Lillebælt. Read more about fossils here.