Find Your Adventures Here
The Nature in the Little Belt
Stay the night, dining, something for kids? At the local tourism organisations in Fredericia, Middelfart, and Kolding you will find a broad selection of overnight accomodations, restaurants and cafés, shopping, and lots of activities and events.
You can experience 2 world championchips in 2023 in Naturpark Lillebælt: Melges 24 World Championchip and Women's Match Racing Championchip regatta. We look forward to welcoming all participants, their families as well as spectators and visitors. Starting from Middelfart Marina, we will support the events, arrange some activities and inspire to sustainable experiences in the whole nature park. Book your tour now and keep an eye on it, since it will be updated regularly. We also encourage you to have a look at our partners, who can supply accommodation and experiences across the nature park.
In Fredericia you can experience a historical fortress town with a view of the Little Belt. Highlights include Fredericia Vold, Madsby Legepark, and Fredericia Musical Teater. Find more experiences and overnight accomodations in Fredericia and surrounding areas on the VisitFredericia website.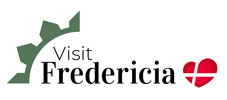 Visit Kolding when you want to experience Koldinghus, Trapholt, Skamlingsbanken, and much more. Kolding has many exciting culture historical facets, as well as experiences within art and design. On the Visit Kolding website you can find more experiences and overnight accomodations in Kolding og the surrounding areas.
The market town Middelfart is known for its placement by the Little Belt and offers, among other things, a rich story about porpoises and whale hunting. In Middelfart you can find CLAY Keramikmuseum, as well as the entrance to Bridgewalking Lillebælt. Dive into more experiences and overnight accomodations in Middelfart and surrounding areas on the Visit Middelfart website.