Partner in Naturpark Lillebælt
As a tourism and experience player in Naturpark Lillebælt, you are part of a strong local community, where you participate in the development of the nature park and make it something to be proud of and something future generations can also enjoy.
Among other things, the purpose of Naturpark Lillebælt's partner programme is to create a strong network among businesses. Here we share knowledge and experiences, and discover new ways to create businesses – all for the purpose of finding a balance between using and protecting the nature park. Our mission is:
Together, we create experiences and a strong local community, where we develop Naturpark Lillebælt and make it something we can all be proud of, and something we can share and communicate to others. What we have in common, is our willingness to improve our customers'/guests' impression of the nature park's partners, facilities, and adventure opportunities by lifting quality and sustainability in our services and products.
Here are our tourism- and experience partners
Our partners have businesses in Fredericia, Kolding, and/or Middelfart.
Click the icons on the map to read more about the individual partner.
"Message
Here you will find the partners of Naturpark Lillebælt.
On the map you will find businesses, who partner with Naturpark Lillebælt.
Naturpark Lillebælt has a close partnership with tourism- og adventure businesses, located or with activities in one of the three municipalities in Naturpark Lillebælt (Fredericia, Kolding, og Middelfart Kommune).
As partner in Naturpark Lillebælt, one is part of the community of professional actors, who demonstrate great responsibility towards nature and the local community. As partner, one works with Naturpark Lillebælt in order to find a balance between using and preserving nature, both in the daily work and in communication with others.
The partners say: "To us, Naturpark Lillebælt is a beacon. We are proud to operate in Denmark's largest nature park, because contribute by offering good experiences by, on, and under the Little Belt – all year. Experiences, which make us want to protect the Little Belt!"
Close             Close and do not show again"
Camping, Museum, Tour Boat, Hotel, Gallery, Kayak Rental…
We work closely with all tourism and adventure businesses, and are partners with overnight locations, activity providers, and cultural institutions. Everyone of us has a responsibility to contribute to the sustainability of the nature park, and together we make Naturpark Lillebælt a better place to live, operate a business, and visit.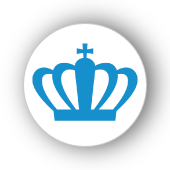 Partners for Belt in Balance
In recent years, the conditions for fish, whales, and the rest of the ecosystem in the Little Belt, have been under pressure.
If we are want a Little Belt in balance, we must all do our part now!
Therefore, the partners of Naturpark Lillebælt help towards bringing balance to the Little Belt, through three concrete initiatives.