Taste the flavours of the Little Belt
Naturpark Lillebælt offers a sea of ​​exciting food experiences linked to the Lillebælt and the coastal areas. There are many reasons why one should choose local foods, instead of food that has been imported from far away. It is good for the environment, it often tastes better, and at the same time you support the local community where you live or are on holiday.
Taste the flavours of the Little Belt and experience the nature park through the foods that are produced locally, through wild food that you find in nature and in the Little Belt and through the food experiences that local cafes and restaurants offer you.
Find wild food yourself, grow your own mussels and find out which local products you should experience and how they are produced taking into account the surroundings.
Foraging in Naturpark Lillebælt
There are several routes that you can take to find wild herbs, berries and mushrooms. Follow the buttons below to download the app "Vild Mad" – the descriptions are in Danish, but might give you an indication of what to look for. Otherwise stay tuned for more information in English soon.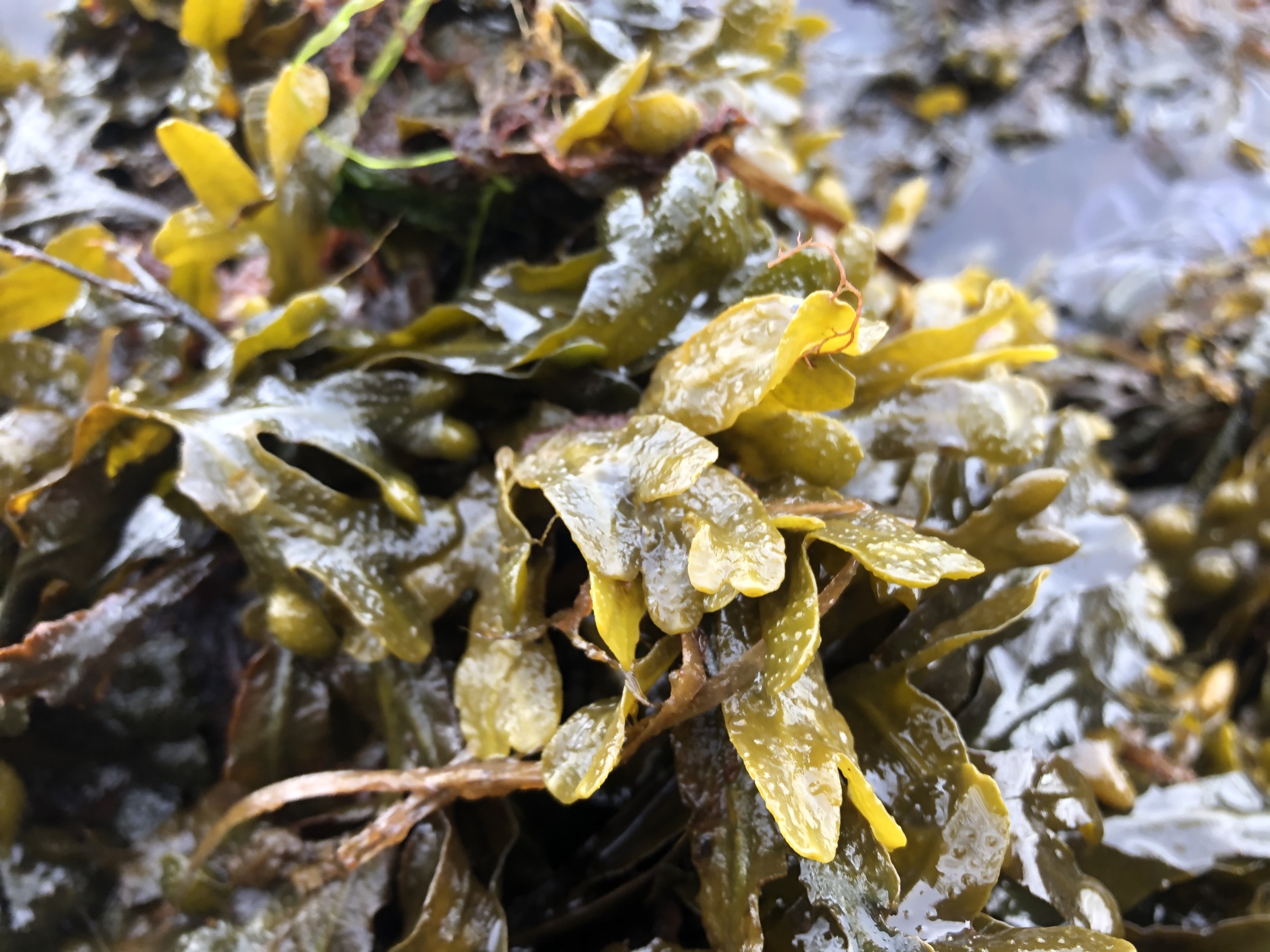 Local products in Naturpark Lillebælt
At Naturpark Lillebælt we work with the labeling of local foods, which are produced with consideration for nature. You can keep an eye out for the "Taste of Lillebælt"-brand (Smag på Lillebælt). Right now you can buy fruit & vegetables, gin, honey, venison and deer sausages labeled with Smag på Lillebælt.
We also work together with Bæredygtighedshuset in Kolding to provide an overview of local food in the entire Triangle area. See the preliminary list below.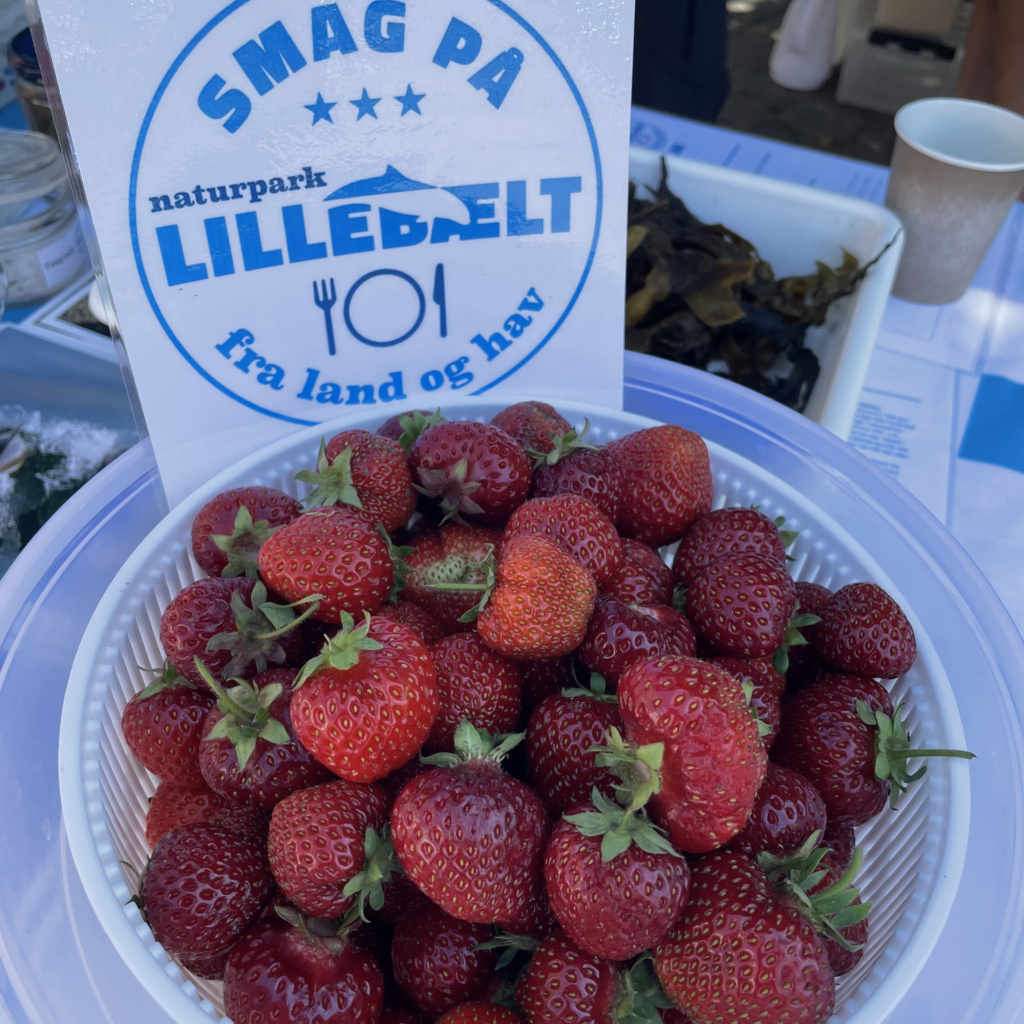 The beach crabs are a well-known and natural part of life in Little Belt, but right now there are far too many. In fact, there are so many that they help create an imbalance in the ecosystem. Crab soup is tasty, it's easy to make and catching the crabs is a great family activity. At the same time, you help the Little Belt to get back on track. If you can't beat them – eat them.
HOW TO CATCH BEACH CRABS
Beach crabs are easy to catch and it can be done from almost any harbor, pier or jetty with a string, a clothespin and a piece of sausage. Alternatively, you can take off your shoes and catch them with nets in the shallow water.
HOW TO KILL THE BEACH CRABS
The most animal-friendly way to kill a crab is to sever the brain/nervous system with a sharp knife. This is done most easily and quickly by halving the crab lengthwise (from the middle between the eyes to the rear end).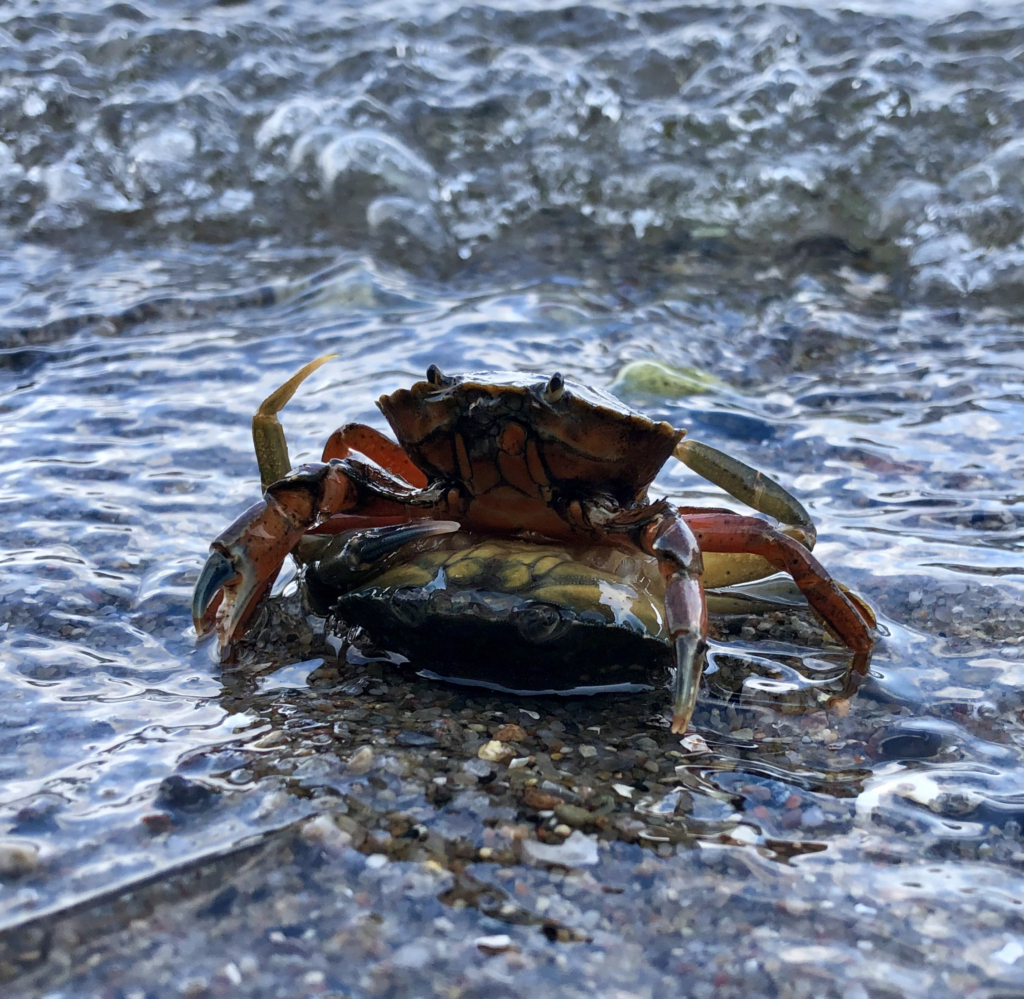 Seaweed – healthy food from the sea
Learn more about this amazing food. Join us on a seaweed safari and get all the knowledge you need about seaweed to be able to collect it yourself.
Or see one of the short guides below, full of good advice on gathering seaweed (for now only in Danish).